Louise Spedding Funerals
A personal tribute to your loved one with care & kindness
We are all VISITORS to this time this place.  We are just passing through.  Our PURPOSE here is to OBSERVE, to LEARN, to GROW and to LOVE…. and then, we RETURN HOME.
~ Australian Aboriginal Proverb ~
Funerals
Funerals play a huge role in the grieving process and losing a loved one is never easy, even if it was expected. It's a way of celebrating and honouring the Life of someone close to you – a final Good bye.
As an experienced Funeral Celebrant, Louise will help to incorporate all the personal touches with care and kindness and create a service that is personal and respectful, one which embodies the character of your loved one.
Memorials / Scattering of Ashes
Just as important as a Funeral and incorporating all the elements of a Final Goodbye.
Planning Ahead
There may come a time when you wish to plan your own service.   Louise is happy to sit down and chat about your expectations and to help you, and your family, arrange a fitting service.  Everyone is different and Louise will help fulfil your wishes.
Contact Louise
Louise would be happy to help you, so please feel free to contact her anytime on 0414 571 674.

COVID-19 Restrictions
If your loved one passes during this time, I will work with you and your Funeral Director to establish the best way to help you and your family whilst following the protocols set in place by our Government.
I am here to help, and at a later date I would be honoured to organise a Memorial or Scattering of Ashes to celebrate the life of your loved one.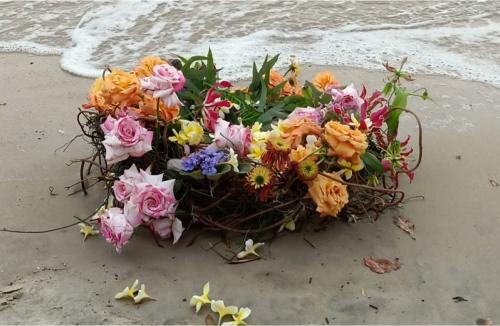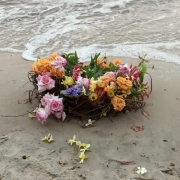 Dear Louise, as I sit here in our lounge surrounded by photos of André I'm at a total loss of how to thank you. The Service was beautiful, elegant and everything I wished for in capturing all the different times of life of our beautiful André. I think you are so clever (honest) to understand a person from copious amounts of information flung your way, and then write such an elegant, heartfelt Service.  I have been receiving emails from afar all commenting on how beautiful the Service was. So thank you from the bottom of my heart for leaving me with a warm fuzzy feeling of giving Andre the send-off I so wanted for him.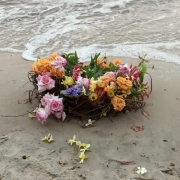 Dear Louise, thank you sincerely for making Jan's Celebration of Life special for everyone. We were so pleased with everything and know that Jan would have approved. The service was so special and highlighted the happiness and adventure in her life. What a special way to say goodbye.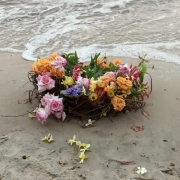 We couldn't have asked for a greater Celebrant to share Pa's Life with, Louise is an amazing, nurturing, compassionate and loving lady who really does become apart of the family during the up and down times – Thank you so much Louise.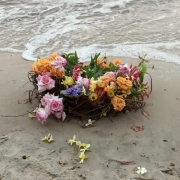 Dear Louise, I just want to thank you again for all your support and for making Dad's service so very personal…  You are such a compassionate and caring person..  With much appreciation